Retreats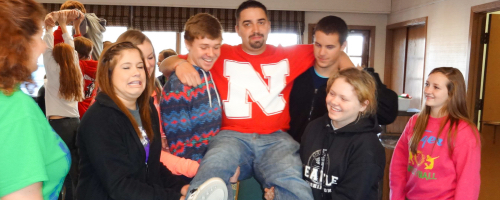 Calvin Crest is not just a summer camp. It's a great place for events, retreats, conferences and family reunions. In fact, Calvin Crest offers a variety of opportunities throughout the year for you to enjoy time away while growing in your faith. Calvin Crest can provide comfortable Lodging, delicious Meals and engaging Programs that suit your needs.
Youth Events include confirmation retreats and Jr. High and High School events as well as work weekends.
Adult Events include Quilt and Scrapbooking Weekends. Other training and learning opportunities are offered occasionally.
In addition to the programs we sponsor, there are numerous opportunities for Calvin Crest to host your group.